Camping
In 2014 the campsite opens, made to diversify the farm's activities in the tourism sector.
For years, the European Community supports and encourages, through the Rural Development Plans, the "diversification into non-agricultural activities" with the following objectives: maintain the territorial coverage in rural areas, facilitate the provision of hospitality and tourism services within the agricultural business, promoting multiple jobs to support the family farm income.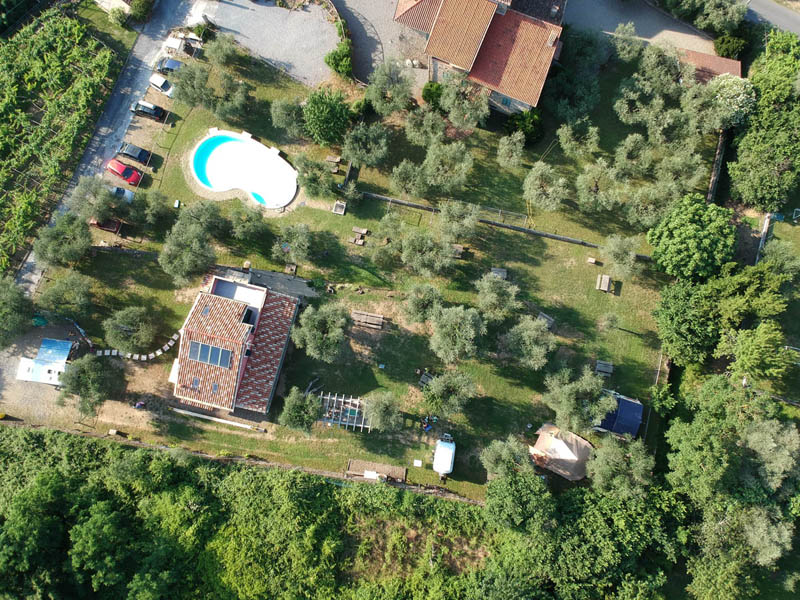 The farm is now transformed to Holiday Farm "La Villa".
The campsite can accommodate tourists equipped with tent on a grassy ground in the shade of olive trees and small campers. Possibility to accommodate vehicles "Westfalia-Maggiolina".
The area devoted to tents is provided with electricity, tables with benches, shade from the olive trees. Near the tents is a building with the following facilities: kitchen and refrigerator, bathrooms with showers, sinks and washing machines, barbecue area, wi-fi. The pool, built among olive trees, provides to the hotel a great added value and allows guests to enjoy a complete stay in the peace of the countryside a few steps from the most wordly life on the Riviera.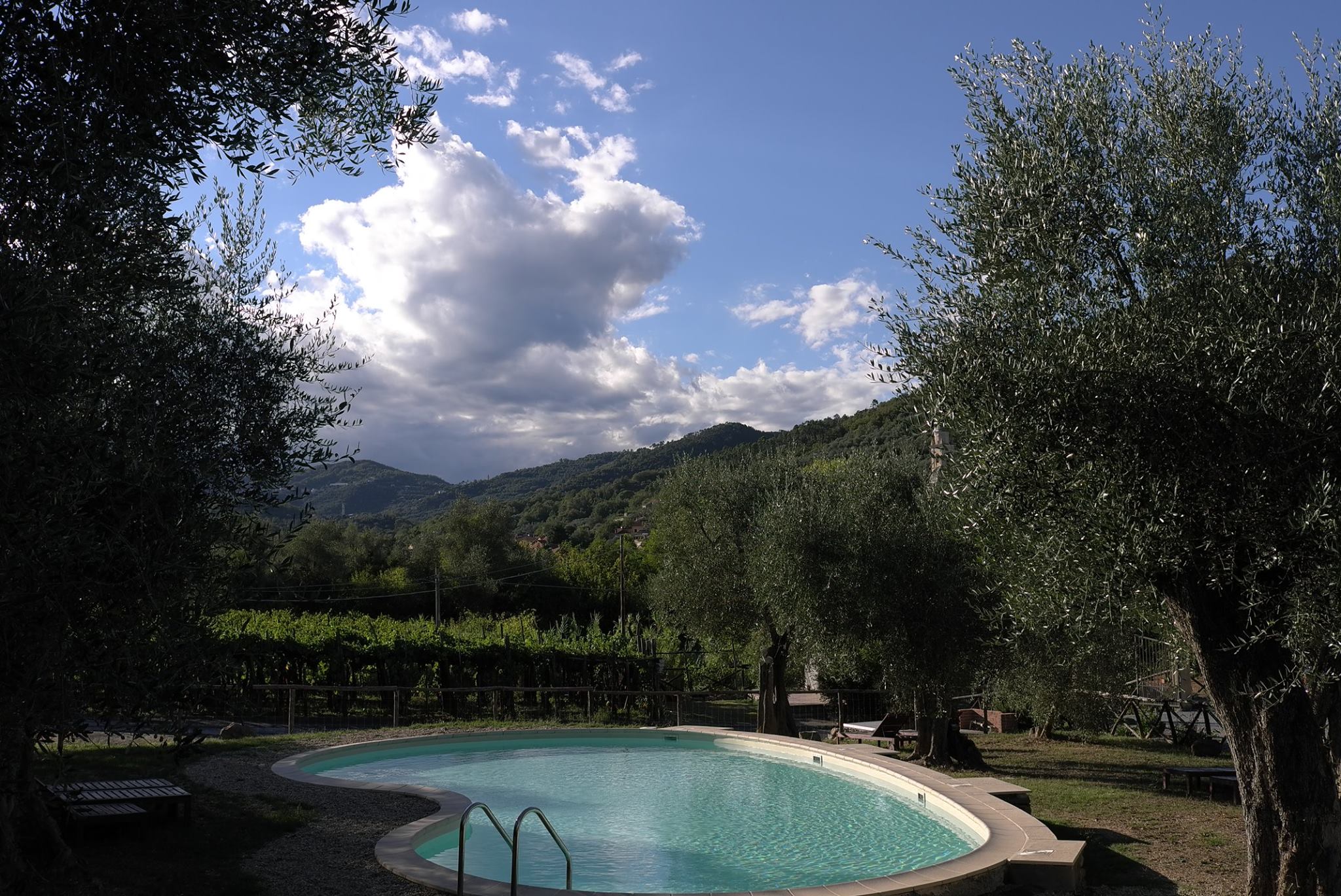 The whole area of the camp is fenced in for security to enable children to move in it freely and without danger.
Photogallery construction work, 2014
Fotogallery
Some photos of the Camping.