Location
The Farm "La Villa" is located in Garlenda, in the Italian Riviera, in the first inland behind Albenga and Alassio (only 10 km from the sea), in the middle of Val Lerrone, which also includes the towns of Villanova d 'Albenga and Casanova. The valley is particular for it's woodland and agricultural traditions that survive in flat and terraced land (in particular the cultivation of olive trees).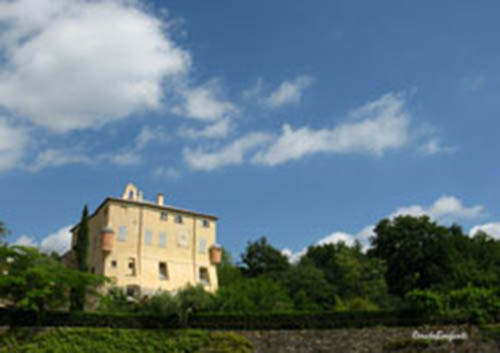 The town of Garlenda, 1,300 inhabitants, over the years has managed to enhance the balance with respect for tradition, and with important agricultural settlemens,t and the 18-hole golf course, the use of historic resources such as the Castle "della Meriana" and scenic resources as the ancient paths. Garlenda has a vibrant summer full of historical, culinary and sports events.
Places to see in Garlenda:
Medieval castle Costa Del Carretto
Multimedia Museum FIAT 500
San Rocco public park and the centuries-old oak
Townships of Castelli and Paravenna
Site of Community Interest Emys (Tortoise Palustre Ingauna)
Sports facilities:

18-hole golf course, tennis courts (wheelchair accessible), soccer, mountain bike trail, hiking trails, riding stables and horse trails.
Tourist information available at the town hall of Garlenda.
Places to see in Liguria:

The English title of the book reads: "Liguria: the world in one region". This is the perfect combination to describe the Riviera. A long, narrow strip of land that collects in few kilometers a multitude of natural and man-made attractions.
Below is a list of some of the most interesting places to visit: Albenga, Alassio, Gallinara island, Laigueglia, Villanova d'Albenga Zuccarello, Pieve di Teco, Cervo, Col di Nava, Triora, Imperia, Sanremo, Bordighera, Hanbury Gardens, Apricale, Dolceacqua, the Cetacean Sanctuary and whale wacthing, Finale Ligure, Noli, Savona, Millesimo, Genoa, Camogli, Portofino, Cinque Terre, Alta Via dei Monti Liguri.
How to get there:

by car or bus line, arrived in Garlenda, cross the bridge of Villafranca. The campsite is located in front of you, behind a large stone house.